We are very proud to share with you another of our Invisalign Journeys. We've had the pleasure of working with this Patient over the months to perfect his smile and below you can read about his experience from start to finish.
He explained that the reason he chose Invisalign was due being aware that his front teeth had been creeping outwards for a while and that he was keen to remedy this before it got much worse.
His Invisalign journey has taken 22 months in total, including further refinements.
"I noticed improvements within several weeks."
He described wearing the trays as a "Funky Feeling" a bit like wearing a comfortable mouth-guard but that he quickly got used to them. They initially felt tight when putting in a new tray but weren't uncomfortable at any point.
"Only 2 people actually noticed I was wearing the aligners for the whole duration of the treatment"
Our patient found when socialising he was a little self-conscious at first but soon got used to wearing the trays and navigating their subtle removal around mealtimes.
He avoided tea, coffee and curries to mitigate teeth staining and found they we're super easy to clean. It became part of his routine to remove the trays and brush his teeth ready to replace them in-between meal times.
We are very pleased with the final results and Anna has thoroughly enjoyed working with this patient to achieve his new smile.
"I'm proper chuffed with my teeth. My front teeth are pretty much exactly in line with each other now and it's pretty striking to compare them with the photos at the beginning of the treatment".
"The Treatment Centre were awesome throughout the Invisalign process. Dr Anna Taylor was really attentive (and very much a perfectionist) when it came to delivering the treatment and keeping me in the loop (I'm an engineer by trade & I wanted to know exactly what was happening throughout the process – in probably excessive amounts of detail!). It was also fantastic having the Treatment Centre's Practice Manager Jax to chat to throughout the process, as someone who'd been through Invisalign herself and who was happy to share her experiences. And I've been really impressed with the warm & friendly service that Charlotte provides on reception; making the whole process super easy and relaxed."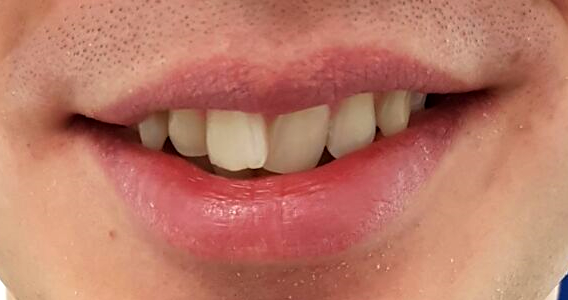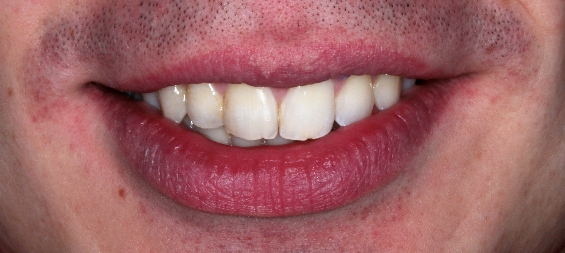 Return to Blog