Invisalign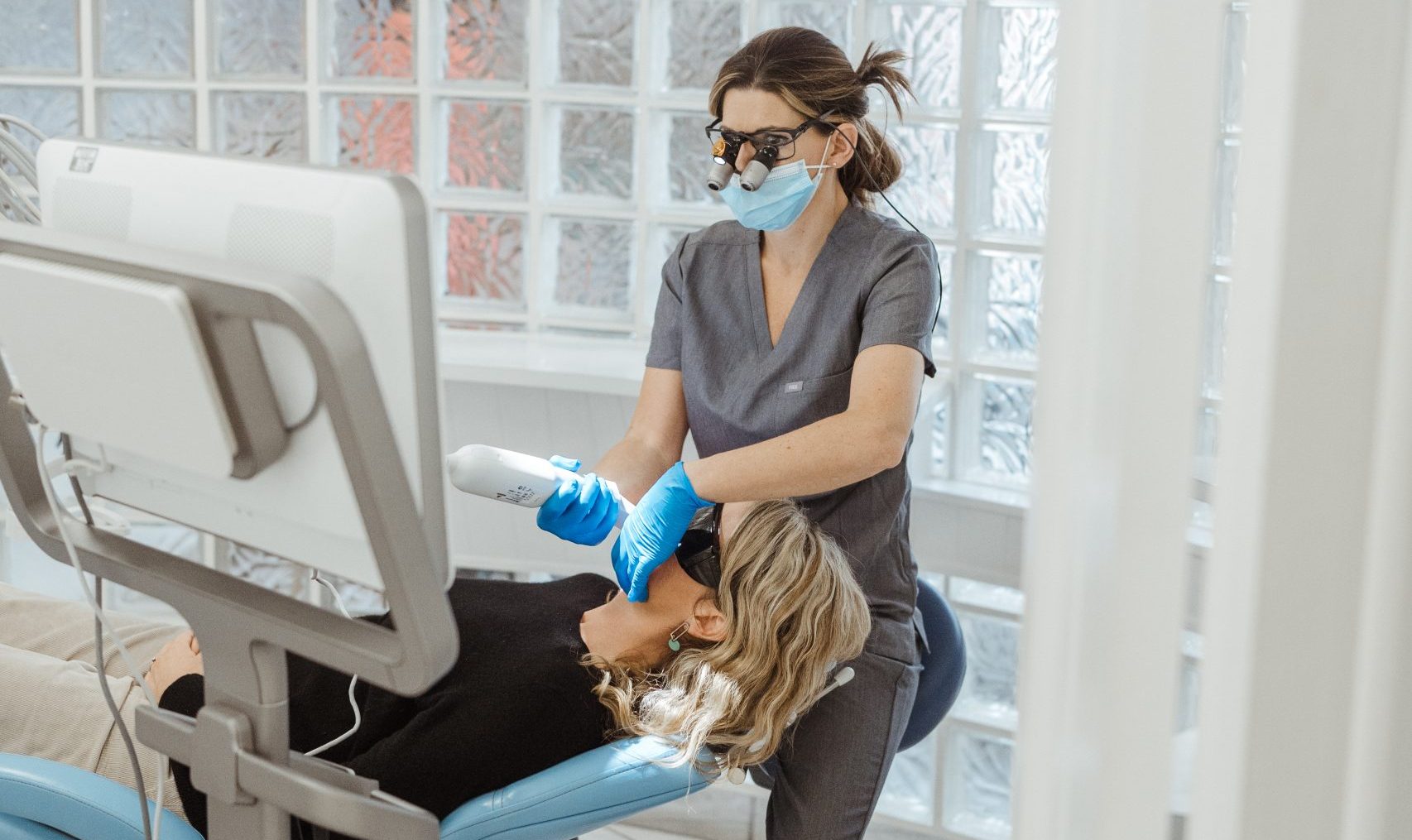 Your Invisalign Experience
We are proud to be experienced providers of Invisalign. The world-leading clear alignment system that ensures a straighter smiler with subtlety and ease.
At the Treatment Centre you will receive:
Free consultation at the practice with our Treatment Coordinator Kristii
Free tooth whitening worth £270
Free retainers worth £500
Virtually invisible, comfortable and custom-made, your Invisalign experience starts here.
Your Invisalign Practitioner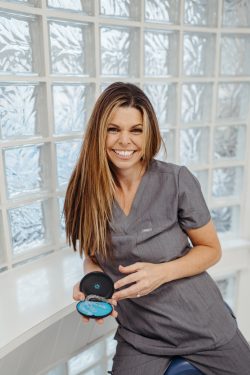 All Invisalign treatment is with our Principal Dentist, Dr Anna Taylor. Anna is the owner of The Treatment Centre and has many years of dental experience. A member of the Royal College of Surgeons, she has been appointed by Bristol University to be a joint foundation trainer for new graduates and has a post-graduate certificate in healthcare education. Anna holds a teaching post at Peninsula Dental School and is currently studying towards an MSc in Restorative Dentistry. As an elected member of the Cornwall and Isles of Scilly Local Dental Committee. Anna is passionate about the future of dentistry and the new generation of dental practitioners. Always seeking innovative solutions for her patients. Anna is a massive advocate of Invisalign and the ease and efficiency it offers- a bespoke solution for a straighter smile.
Discreet 
Invisalign is subtle and near invisible and can be worn during the day without being obvious
Affordable
With a variety of payment options available for Invisalign as a standalone dental solution (or as part of our Align offering), you can pay a monthly amount with 0% finance or, if paying in full, receive a 5% discount
Removable
Invisalign can be removed as required, for eating, brushing or contact sports. But also, it can be worn for many hours a day without causing trouble or getting in the way
Convenient
Our system allows you to check in with us and send regular scans from the comfort of your home. This will mean you don't have to travel to Truro as frequently, and we can keep your teeth on track at a time to suit you
Bespoke
Your aligners are created specifically for your smile and altered at every stage to ensure the best results. From the very beginning we will be talking to you about how you want your teeth to appear and the best solutions for your individual experience
Innovative
Invisalign is the most modern, innovative technology for achieving a straighter smile. Previously, clear aligners were not flexible, making them uncomfortable. The SmartTrack material that Invisalign is created with, applies a gentle, continuous force to move teeth into the correct position. This patented material is one of the things that sets Invisalign apart. Also, unlike traditional metal braces, Invisalign can be removed for brushing and flossing, improving dental hygiene. Invisalign is a journey that shifts teeth gradually and effectively, providing smile confidence. Custom-made aligners and digital technology that allows you to see your new smile in advance and track it in real time, this is what sets Invisalign apart as the leaders in alignment.
Get Personal Advice for Your Smile
Take a selfie of your smile and send it to Anna. She will get back to you with advice and feedback on your Invisalign options. Simply snap a photo and send it to our Invisa-Line or click the link below to try on your new smile.
Whatsapp Our Invisa-Line 07518614413
Invisalign Stories
Lisa's Story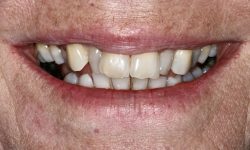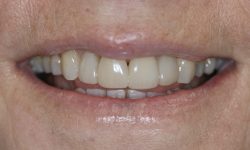 What made you want to get Invisalign?
Friends out of the country have had this treatment with fantastic results. Being in my sixties I didn't really want traditional braces being very visible and felt that I would cope better with Invisalign. I have always hated my 'smile' and would avoid photos. Any smiling was always done with mouth shut and I also hated talking to new people as felt they might judge me.
Why I chose The Treatment Centre
I researched where Invisalign was available in Cornwall and found The Treatment Centre. I know Anna through my daughter and already knew how professional and passionate she is with regards to dental care. My initial appointment only confirmed I had made the right choice as she was and continues to be so professional. Any worries and concerns were always listened to and I always felt she was working for the best outcome for me. This involved at one time extending the treatment time for a better result. Definitely the right decision. Every member of staff I met along my journey was professional and so kind. I felt and still feel (as I am now a regular patient) very happy visiting there and the 'dread' of going to the dentist is no more.
How did you find the experience?
From the first appointment with Anna where were talked through options to the final appointment where the finishing touches (bonding) made my smile the one I had always dreamed of, I felt relaxed, happy and confident.
What has changed for you since having Invisalign?
I now smile all the time and love having my photo taken!! I still get a thrill seeing a straight lovely smile. I also feel a lot more confident talking to new people and know I am not being judged for having a grotty smile!!
Any words for anyone considering investing in Invisalign?
Just do it!! Its a big financial investment but so worth it. It really has made me so much happier and confident and was worth every penny.
Amelia's Story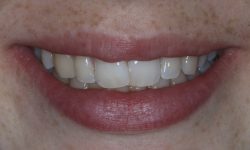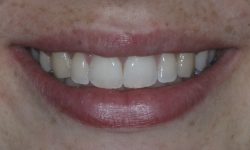 What made you want to get Invisalign?
I wasn't confident with my smile and felt insecure about my teeth. I also had a lot of over crowding so it was difficult to clean my teeth.
Why did you choose The Treatment Centre?
Super friendly staff and they hosted an open day which explained the whole process clearly and offered a discount.
How did you find the experience?
Really easy and felt supported throughout the whole process.
What has changed for you since having your teeth straightened?
I smile with my teeth all the time now and feel a lot more confident.
What would you say to anyone considering investing in Invisalign?
Do it!! I love my smile now and I'm so happy I did it.
The Stages of Invisalign
1. Conversations & Digital Scan
We always start with a scan. Our digital scan shows your teeth as they are now and how they will appear post-Invisalign. During our consultation we can discuss how you feel about your teeth and what we would do to align your smile.
2. Kickstart & Creation
Now we get going! At Stage 2 we get your images sent to the lab where your bespoke aligners are created for you.
3. Trying Them On
Next you get to try them on in the practice. Anna will check they fit correctly and will advise you on how to take care fo them and occasions for removing them.
4. Keeping on Track
You'll begin to feel the aligners working as they gently reposition your teeth into alignment. Meanwhile, you'll be visiting us for progress checks as well as receiving replacement aligners every few weeks, changing in alignment with your teeth.
5. Meet Your New Smile
Get ready for your selfie! You now have your perfect smile. Treatment can take anywhere between 6-15 months depending on the complexity (we can advise you about this at your initial consultation). Now we are ready to talk to you about aftercare and arrange for your complimentary teeth whitening. Smile, you did it!
Monthly payment option available
Click here to book consultation
(£25 booking fee, refundable if having treatment)