So children's dental health has been a hot topic in the news for months and unfortunately decay has been on the rise. Children at a young age are having teeth filled & even having to endure a general anaesthetic for multiple extractions.
The Public Health England researchers checked the teeth of nearly 54,000 children at nurseries, children's centres and playgroups. They found 12% of children had evidence of tooth decay. These youngsters had an average of three teeth that were decayed, missing or filled. Being apart of the dental industry this really does upset us as our main focus as a practice is to provide good preventative care which can be maintained at home.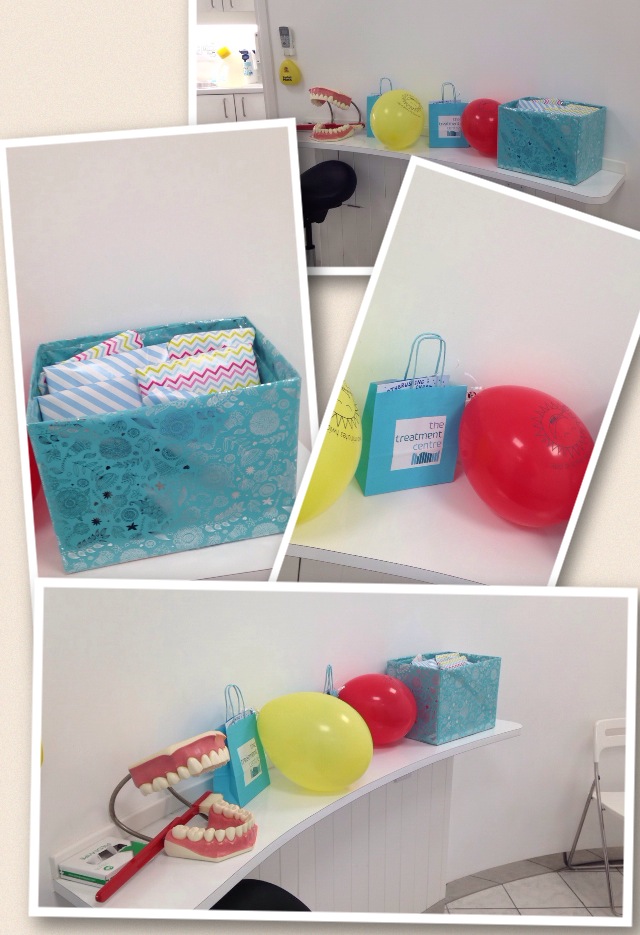 Because we like to offer great dental care and aid our patients in preventative at home care, we have started an Oral Hygiene clinic, led by Charles Taylor. The clinics focus is to help aid children & parents with brushing techniques & give relevant diet/nutrition advice. We have tried to make the OH sessions as fun as possible for the children so each child gets a lucky dip from our prize box & a lovely goody bag which includes a brushing diary, dentist passport and of course stickers all to take home! We are hoping to teach children from an early age the importance of good oral hygiene by making it a relaxed child friendly dental visit. The first session was led by Charles Taylor & Rhiannon Dunkley yesterday afternoon and we are looking to open some sessions throughout Easter… so if you are a patient of our practice and think your child would benefit from this session please contact our reception and we shall try to accommodate your little ones.
email: info@thetreatmentcentre.co.uk
tel: 01872 241955
Return to Blog