Our oral health sessions have started once again.. Charles & his nurses will  be hoping to teach children the importance of good oral hygiene by making it a relaxed child friendly dental visit. Each child gets a lucky dip from our prize box & a lovely goody bag which includes a brushing diary, dentist passport and of course stickers all to take home!!
The sessions will be running all day on
Wednesday 27th & Thursday 28th May 2015. 
So if you would like to book your child into an OH session then please contact our reception and we shall try to accommodate your little ones…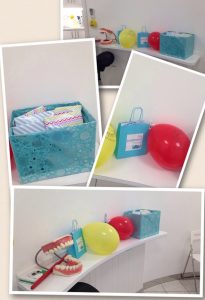 email: info@thetreatmentcentre.co.uk
tel: 01872 241955