So on Wednesday we had our October half term "Oral Health Instruction clinic" We had children of all ages come in and show us their pearly whites.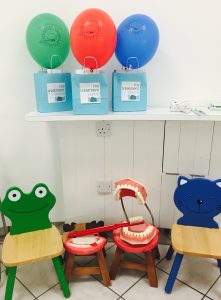 The children loved working on their brushing technique with our giant size teeth & toothbrush!
The clinic was developed to try and help our younger patients become enthused about maintaining good oral health by making it a fun dental visit.
Charles & Rhiannon went over brushing and diet advice and gave out goody bags with fun brushing activities for the children to try at home.
Some of the children even brought in their colouring in sheets for our display!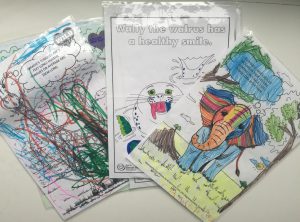 The next Oral health education session will run in the Christmas half term, so if you think your child would benefit from this clinic please call our reception on 01872 241955 or email us on info@thetreatmentcentre.co.uk to book in!
Return to Blog