If you would like to whiten your teeth now is the time to do so as we are currently offering upper & lower teeth whitening for…
£275 which is saving you a total of £95!!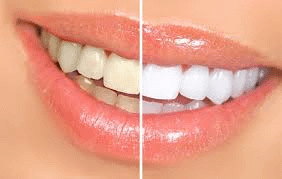 The teeth whitening system we offer consists of just three appointments. The first appointment will be an initial assessment of your teeth to ensure they are healthy. If you are seeing us as a one off private patient purely for our whitening, then you must ensure your teeth have been checked by your regular dentist,  before starting your teeth lightening journey. If your teeth are healthy we will then take a before shade of your teeth along with some impressions,  to create your personal whitening trays.
At your second whitening appointment we will issue your custom trays with the whitening gel & instructions for use, all for your use at home. Your third appointment will be 7/10 days later, we will shade match your teeth again & let you know how many shades lighter your teeth are now. Once you have your own custom trays you can buy top up whitening gel from us, for whenever your teeth need that extra boost.
If you have any questions or queries or would like to book please contact us on 01872 241955 or email us on info@thetreatmentcentre.co.uk
Return to Blog