We are very pleased to present you an Invisalign journey of one of our own patients. As you can see from our photos, her results have been amazing and she has kindly written about her experience with us.
"I had been unhappy with my teeth for some time. Seeing photos of my smile and crooked front teeth were particularly difficult and I found myself smiling less! After some careful research and advice from my dentist I decided to try Invisalign. … It sounded less intrusive than other methods and I found the whole process, once I had got to grips with it, really easy and flexible to my own life. My treatment was really quick and watching the changes take place every 2 weeks and recording them on the Invisalign app felt very satisfying! The results are tremendous; I have straight teeth and an even smile! I actually find myself smiling more and am definitely much more confident! Anna and her team were brilliant all the way through, on hand for any queries and questions. My progress was closely monitored and any relevant changes were made to ensure I was 100% happy with the results! I love my teeth!!"
As part of the Invisalign treatment and included in the price, our patient took advantage of the optional whitening treatment offered.
If you feel that Invisalign would be of interest to you then please contact the practice and a member of our receptionist team will be happy to discuss this further with you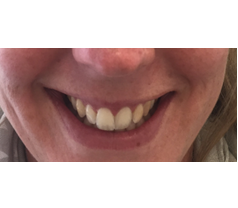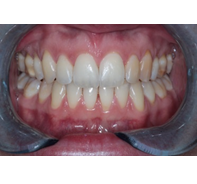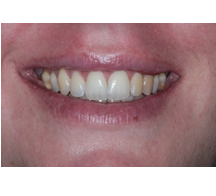 Return to Blog