This summer has been a washout weather wise but that hasn't stopped the tourists flocking to the 'not so sunny' Cornwall and newsreaders are currently blaming BBC'S drama Poldark for the upsurge in Cornish bookings. According to a survey ran by the Post Office Travel Insurance two in three of those polled intended to vacation on our coast!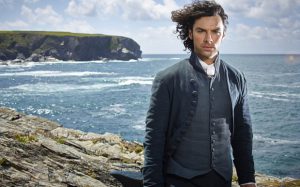 And now Poldark has gone on to win an award at last night's  TV Choice awards. The BBC drama was nominated for four awards including Best Drama, Best New Drama and Best Actor and Actress. The show won the not too shabby Best New Drama at the swanky London Award show, putting them in good stead for the filming of Poldark series two, which commenced on Monday in our currently sunny Cornwall!
We look forward to seeing our coastline on television once more when the new series is released.