So the warmer waters in Cornwall have encouraged our most recent marine life visitors, The Basking Sharks… They were spotted off Cadwith and Porthcurno earlier last week.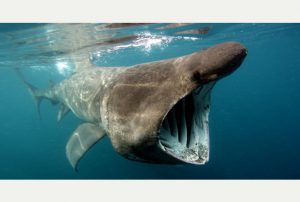 The reason for our Cornish coast becoming a sea life hotspot is because during the early spring & summer months, warmer water moves from the Atlantic into the coastal waters of the western UK, which encourages greater marine productivity!
Some of us are just getting back into the surf this year but are having second thoughts about which coasts we shall be venturing into due to all the extra marine life, some of these basking sharks are reaching lengths of up to 12m.
We hope you are all enjoying the Cornish sun & extra Marine life we have on offer this year!!
Return to Blog