Are you a Coffee-holic like myself?
Do you suffer from stains associated with Tea, Coffee, Red wine or smoking?
Or
has your dentist mentioned your gingival health could be improved?
If you are thinking Yes to one of the above you may want to book in with our wonderful hygienist Kay!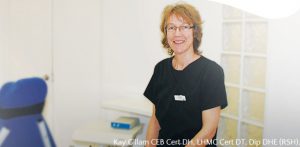 As many of our patients know in May 2013, direct access to visiting hygienists became lawful. Which means anyone can ring in and schedule an appointment with a hygienist without seeing a dentist the only clause to this, is, that the practitioner must be comfortable with it. Which our hygienist Kay Gillam is, so if you would like to book in just for a spruce up or your concerned about bleeding gums and would like a thorough clean then please contact our reception!
Kay works Wednesdays & Fridays and her rate is £38 for 30minutes scaling.
Email info@thetreatmentcentre.co.uk
Phone: 01872 241955
Return to Blog