Pain, it's something we all suffer with from time to time and sometimes  when dealing with toothache or orofacial pain the patient can have trouble locating exactly just where the pain origins.
People can sometimes find it difficult pin-pointing exactly where it is coming from. When a patient presents us with a certain type of facial pain we sometimes ask our patients to fill in a pain diary so we can work out what if anything is 'triggering' the pain so then we can work out how best to avoid re-triggering it. In some cases this can work and a trigger can be easily spotted but in other cases with patients pain can be sporadic and not necessarily triggered by anything in particular.
So last a year a study for the BDJ (British Dental Journal) was developed via Twitter which demonstrated overall that this type of social media has the capacity to work as a good recruitment platform for studies.
And what did they use as there method of research you may ask?? well it was a pain diary for people suffering from mild to chronic types of Orofacial pain. The diagnoses from patients who underwent the study were, Temporomandibular disorder, Trigeminal Neuralgia, Migraines, Post-implant pain etc.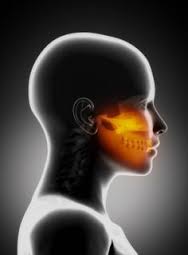 Out of 35 individuals only 16 provided enough information to be analysed. The participants lived in the UK, USA, Canada & New Zealand. The mean age of the patients partaking in this study was 44.9 and the majority of which were female.
The patients were required to check in three times a day, 8am 12pm & 10pm on a Wednesday & Saturday. The patients needed to grade their pain, mood & impact level on their jaw with a 0-10 rating, 0-being the best & 10-being the worst. The data was collected after the study had drawn to a close and analysed.  The study concluded that pain seemed slightly higher on the Saturday as opposed to Wednesday, angst or stress didn't seem to add to the study as the patients all seemed to be on a similar mood level when monitoring their pain. A higher impact rating was registered more-so on a Wednesday & Saturday evening therefore also registering a higher pain rating, this was as opposed to the morning & lunch times.
From this I personally think that the registered higher levels of pain & impact at the evening time, indicates that the jaw has been over used throughout the day and consequently causing the patient more pain. Stress although not really registering in this trial, can play a large part on jaw pain, generally down to subconsciously clenching and grinding of our teeth and jaws.
The patients undertaking the study mostly complained of the pain Trigeminal neuralgia & Temporomandibular Disorder, on the whole a fair amount of our patients suffer from Temporomandibular disorder/jaw ache, most only suffer mildly but some struggle daily which is why I have previously wrote a short TMJ blog on how to help manage it at home. With Trigeminal Neuralgia our dentists will generally refer to a specialist as this is a nerve pain and unfortunately cannot be managed as easily as TMJ.
The evidence suggests that these types of studies can be carried out easily via social media and if advertised correctly can be conducted on a much broader scale.
If you are suffering from Temporomandibular joint pain and would like to try some exercises at home I have found this helpful physiotherapy leaflet online which explains (with pictures) the exercises we would recommend for our patients suffering with this condition.
Return to Blog