Invisalign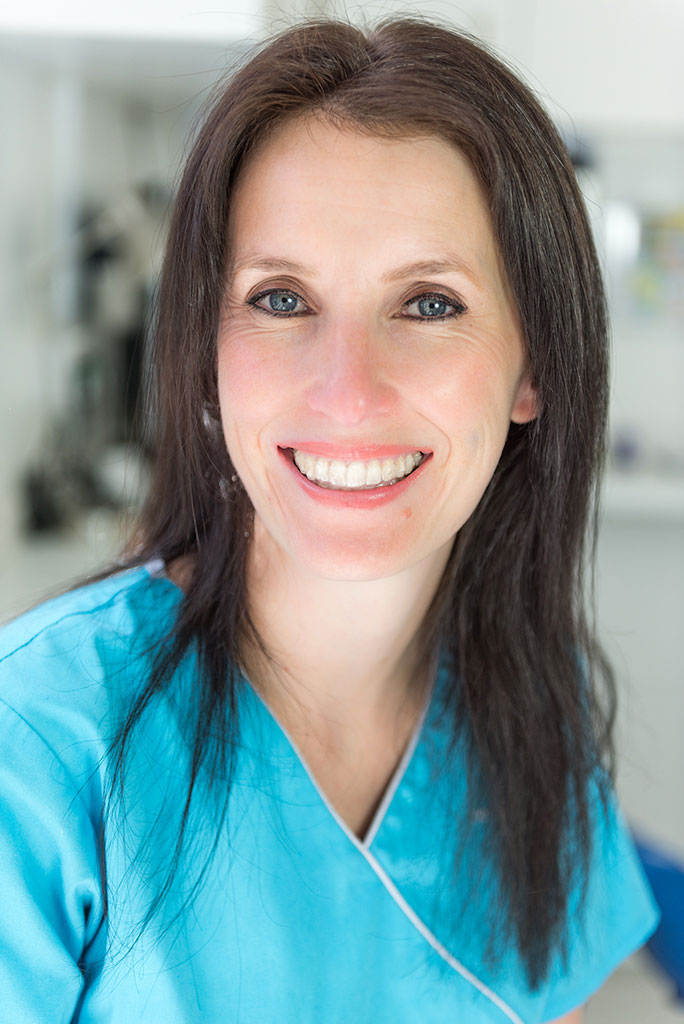 We are proud to have been selected to provide Invisalign clear braces at The Treatment Centre LTD.
Our Principal dentist Anna Taylor has undergone advanced training to be able to offer this remarkable, removable and revolutionary custom-made orthodontics, where millions of people worldwide have transformed their smile.
The custom made clear aligners are near invisible and gently move your teeth to their desired position. The Smart Track material used to make these custom-made aligners means that they are comfortable to wear and are easy to take in and out. You can also avoid the embarrassment of having trapped food between your teeth and orthodontic wires (as you would with traditional braces) due to being able to remove the aligners for eating. Being able to do this allows you to brush and floss your teeth as you normally would.
If you play contact sport this means you can also remove your aligner and wear your sports gum shield during play.
Invisalign can be used to treat mild to complex teeth straightening issues.
Our practice manager Jax welcomed the opportunity to be able to straighten her teeth with Invsalign and you can read all about her experience here.
If you would like find out if Invisalign braces are suitable for you we would recommend an appointment with our treatment co-ordinator, Jade. She can discuss your concerns whilst taking some extra-oral and intra-oral photos to give you an idea on time frame and cost. You can book an appointment by clicking on the link below.
A £25 consultation fee is required on booking and is refundable if having treatment.
If you just require some additional information please email the practice on info@thetreatmentcentre.co.uk
Click here to download our Invisalign brochure and learn more about the Invisalign process.
Monthly payment option available
Click here to book consultation
(£25 booking fee, refundable if having treatment)
Tooth Whitening
You already know that whitening works, but do you know how?

Stains on teeth can be classified in one of two ways: extrinsic or intrinsic. Extrinsic stains appear on the surface of your teeth. Intrinsic stains live between the microcracks in your enamel and deep within your dentin (the layer of your tooth underneath your enamel). Whitening toothpastes and mouth rinses may be able to remove some of the extrinsic stains on your teeth. But only teeth whitening agents can remove the stubborn extrinsic stains and the unsightly intrinsic stains that cause your teeth to look discoloured.
Opalescence gels contain an active whitening ingredient (either carbamide peroxide or hydrogen peroxide) that penetrates your enamel to get to discoloured molecules. Oxygen molecules from the whitening agents react with the discoloured molecules in your teeth, breaking the bonds that hold them together. The oxygen molecules spread, whitening the entire tooth. As a result, you are left with a brighter, whiter smile
Anti-wrinkle Treatment
The ageing process causes the slowdown of collagen and elastin production in the skin. As we get older these areas of over use become damaged and form permanent lines. Anti-wrinkle treatment works by reducing the movement of muscles in these areas. The skin stops being creased and is allowed to recover, causing the lines to soften or even fade away. Botulinum toxin is a chemical produced by bacterium clostridium botulinum. Botox is a protein derivative of the toxin.
With the areas that have been treated, the muscles become temporarily inactive. During this time it allows the opportunity for you to break the subconscious habit of overusing these particular muscles.
Frequent treatments in the first couple of years are required to 're-educate' the facial muscles and then there after the treatments would be less frequent, and work towards a yearly maintenance treatment plan.
The procedure takes about 15 minutes. The effects normally start to take effect after 4 to 14 days, but may vary with some individuals. It usually lasts between 2 and 6 months and you will start to notice the ability to move the muscles more freely.
Derma fillers
Derma fillers are injectable products which are used to help restore volume or fill lines around the face. They are injected under the skin and give a more youthful or enhance look.
They usually take around 30 -45 minutes. We will spend time discussing your concerns and assess your facial movements to tailor a treatment plan to your needs.
Dermal fillers work instantly!
They last on average around 4 – 8 months but may vary from individual to individual.